Branded Recordings
Would you like to sell audiobooks to promote your doula or birthing services?

Having add on products such as e-books and audiobooks adds a whole new dimension to your business and helps you stand out amongst your competitors.

But . .

.

the whole process of scripting, recording, editing

and producing an audiobook can take a huge amount of time.
I know, as a Clinical Hypnotherapist I've spent years recording my own audiobooks. But hiring a ghostwriter and narrator can bypass all that and give you professionally recorded audio products that your patients and customers will love.
​​Recording packages
Your recording package includes:
A 15 minute telephone, email or video meeting prior to your recording to discuss your script.
Email confirmation of your draft script prior to recording.
A copy of your edited recording without background music.
If you have a licence for some royalty free music that you would like to use, I'll also create a second copy with your music as backing.​
What isn't include:
Revisions to the script once your recording has been made.
Use of my own royalty free music tracks, unless I am also credited as the author and producer.
Your investment
Scripting only:
Ghost-written audio scripts $0.70 (c. 50p) / word.
As a guide scripts for guided meditations and hypnosis scripts are spoken slowly at about 100 words / minute, or less if you would like lots of pauses between suggestions.
Recording, editing and producing:
Prices for your finished recording include:
The initial recording.
Editing of the voice only track.
Combining voice with the royalty free music of your choice.
Checking the finished result from beginning to end.
Producing and sending the audio files in mp3 and .wav formats.
As a guide, charges for narrating, editing and producing a half hour audio file start at $225 (c.£175 ) per half hour of completed audio to be published in your name only.
Discounts are available for combined packages of scripting, narration, editing and production. Please
contact me directly for a quote.
Audiobook Samples
Powered by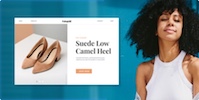 Create your own unique website with customizable templates.